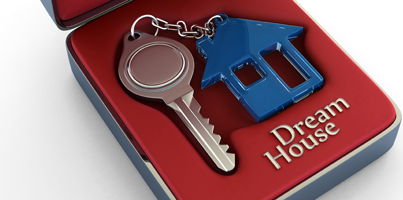 When considering purchasing a home, what is most important to you? Equity preservation or polish? (Shiny, New, Modern and Chic)
We know the question seems a bit strange but there are neighborhoods in which property values, even in downturns, are retained at a higher rate than others. And, there are neighborhoods where property values drop like-a-rock at the first sign of an economic hiccup.
- You'll want to find a home in the former.
Over the years, we have made it a mission of sorts to ask that specific question to our buyers and we believe that because of this, if the market tanks, our focus will be helping our clients' homes retain their value at a much higher rate than most.
In short, there are certain principles to consider when buying a home and when they are coupled with your wants and needs, they will lead to a great home and a stronger and more stable investment.
Also, you may be way ahead of us on this but if not, we suggest that you choose a local lender. (as opposed to an online lender)
The reason we are asking you to consider a local lender is because our experience has shown that most are hyper-familiar with local home values and the pool of appraisers associated with local institutions understand when a property is a good value or not.
Out of town appraisers often lack 'boots-on-the-ground experience' to give weight to their opinions and therefore, they tend to either over or under- estimate value which just adds another level of complexity to an already complicated process.
Let Us know who you are considering and we can share our list of local lenders with you.
Finally, if you haven't made a decision on who you'd like to use, then consider us! We are out in front, and behind you every step of the way,through the home buying process. We'd like you to consider our team!
When you get a chance please share your plans and should you want to chat, or meet, or both, let us know when you're available and we can go from there.